Blog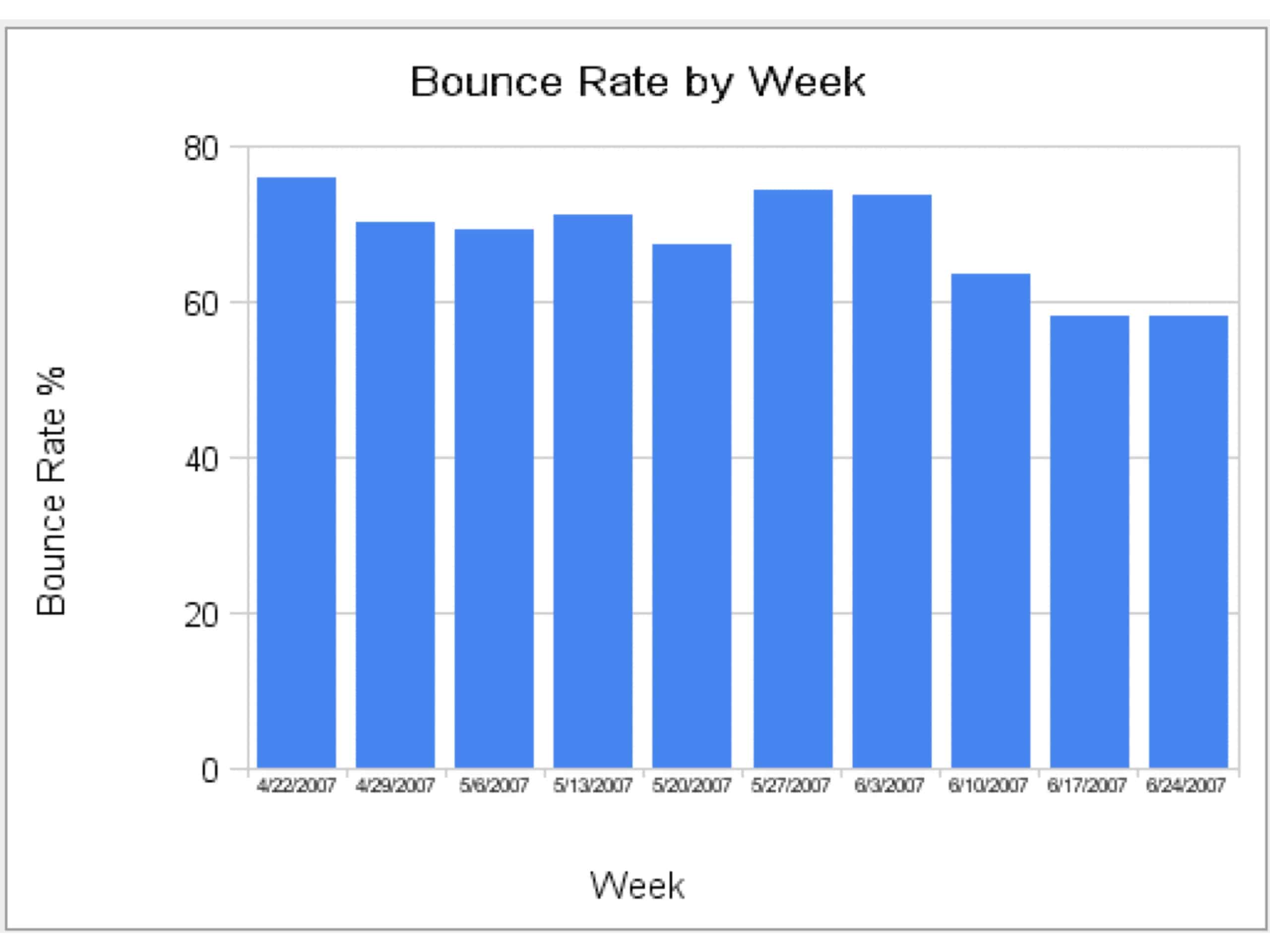 How to reduce your websites bounce rate
20th October 2015
"Bounce Rate by Week" by Ed Kohler is licensed under CC BY 2.0
Reducing bounce rates should be a priority for any ecommerce business, so getting a professional web designer to help you address this issue may be a good idea if you are aiming to increase conversions.

For the uninitiated, the bounce rate is the statistic which indicates the percentage of visitors who arrive on a site and then leave without visiting any other pages. There are a number of reasons that this might occur and various strategies you can employ to reduce it. The following are some of the simplest steps to consider for your site.

Optimise Content

If users arrive on your site and find that the content there is relevant to their needs, well written and engaging, then they are more likely to spend time digesting it. This increases the chance that they may make a purchase or complete another desired action. But optimising content to encourage visitors to head to other pages and perhaps make a purchase is not just about the words you choose; how you display the material is equally important.

The layout of text is essential as you need to make it easy to read and digest. Shorter sentences are desirable, while paragraphs containing three sentences at most will work best.

Eliminate Popups

Popups are routinely pinpointed as a source of user frustration, which is why they should be avoided at all costs. This not only includes popup ads, but also interstitials which sites use to advertise promote mailing lists, surveys, app downloads and other elements to visitors.

In fact this is not only an issue of usability, but also search optimisation. Google now penalises sites with interstitials in its mobile SERPs. So head to https://www.viziononline.co.uk/seo/ for expert advice on how to maximise the impact of pages and enhance your search ranking whilst reducing bounce rates in parallel.

Encourage User Actions

Even if a page is well designed and has strong content, bounce rates may remain high if visitors arrive, find what they are looking for and are given no reason to remain on the site. So including a call to action on landing pages to encourage the desired action is an important tactic in good web design and conversion rate optimisation.

A call to action can be included within the content, or can be committed to a separate on-screen interface element. Either way, its inclusion will assist in minimising bounce rates.