Blog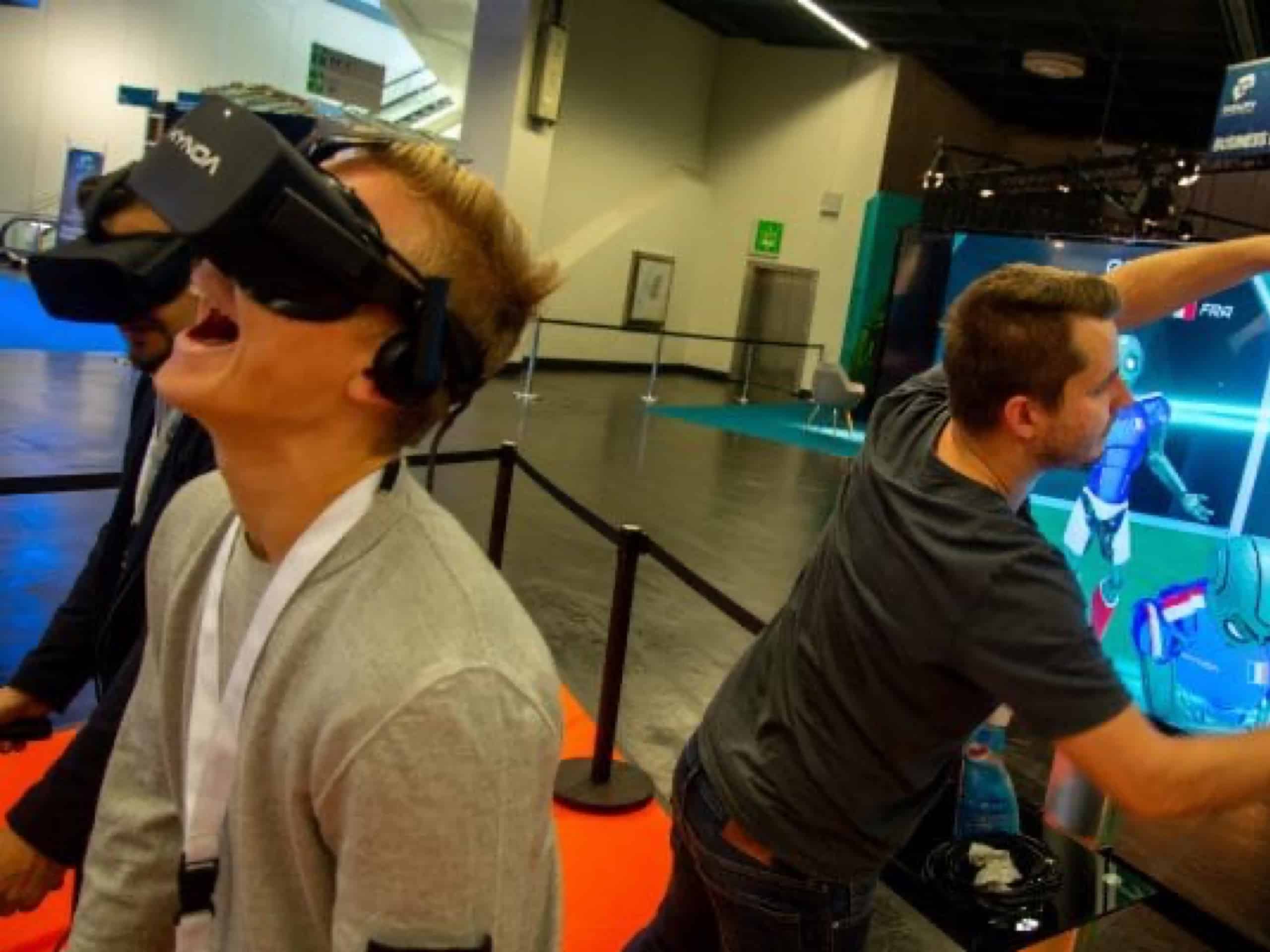 5G and Modern Web Design – What's Going to Change?
11th March 2020
With 5G very much in the process of rolling out, it's time to start thinking about how this new generation of mobile internet is going to affect website design. What will 5G web design look like? What does this mean for web designers? One thing is for sure, we're going to see some exciting new design in the near future.
5G is Going to Be Many Times Faster Than 4G
With reports varying from ten times to a hundred times faster than 4G, 5G is set to change the way we use our phones. From a website design perspective, it's going to absolutely change the traditional parameters set on design and what's possible. This is exactly the freedom that 5G web design needs to thrive.
Over the next few years, you can expect bigger, better and more exciting website design, as well as all kinds of streaming content developments. 5G looks set to be the technology that allows smartphones, especially phablets, to completely take the role of the laptop.
Lower Latency Means Design Freedom For Website Designers
One of the biggest benefits of 5G as far as website designers are concerned is the increased data transfer speeds or lowered latency. This will welcome in a new era of spectacular, unrestricted design.
Traditionally, website designers have to work within the parameters of what will optimise well and run fast. For every second of page loading, bounce rate increases exponentially. With 5G web design, this restriction is rapidly becoming a thing of the past.
That means you'll soon be able to expect 5G web design to feature wall-to-wall HD images, video and all kinds of apps and content, without any delay in loading times. This is going to make even bigger, more exciting waves in content streaming. Videogame streaming services are already with us, but imagine being able to play a high-spec console game on your smartphone, courtesy of 5G.
Video Will Play a Bigger Role in 5G Web Design
Video has always been a part of web design. Generally limited to desktop or laptop and often to a low resolution. When 5G rolls out in the UK fully, this restriction won't apply anymore.
5G web design will be able to use full-length videos as their backgrounds, and for whatever else. What's more, it won't have to be low-resolution video either. Websites will start using 4k video, and the overall effect is going to be dramatic. We all know video is a major avenue of marketing.
What it essentially translates to is freedom for 5G web design. The freedom to pursue whatever design strategy or idea you like. It's as if a painter who was previously forced to work with just a tenth the amount of paint he needed was suddenly given free rein to go mad with as much paint as he needed. We're going to see some extremely exciting 5G web design in the next few years. We're absolutely looking forward to it!
Mobile Web Design is Essential
One of the core elements that can't be stressed enough is the importance of quality mobile web design. In order to build 5G web design that really works, every website needs a solid base of quality mobile responsivity. This is true for all tech developments, whether you're talking VR, voice search or whatever. Make sure your websites are fully mobile-friendly. This is going to be the key going forward.